A multifunctional printer (MFP) is an advanced printer which allows the functioning of multiple different tasks, all in one printer. Multifunctional printers are built to include all office necessities such as printing, scanning, copying and faxing.
 This can also be levelled up by adding additional software which allows you to send emails and secure files. There is a lot to experiment with when it comes to a multifunctional printer.
 At A-Team Printing, we have created five benefits to having a multifunctional printer in your Perth office: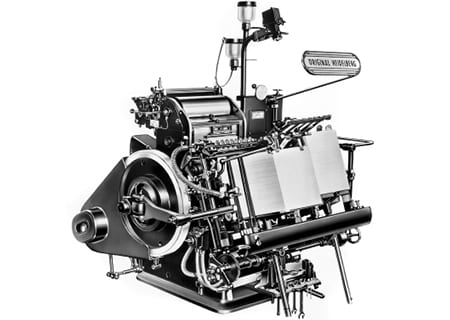 1 Comfort and convenience all in one.
---
One device, many possibilities. Now, doesn't that sound marvelous? With an MFP, you are able to have all of your Perth office needs in one space. You do not have to move from one room to the other to complete these tasks. An MFP makes the office life less stressful and more efficient. You can expect to be prepared for any challenge that may come your way.
If you do not have a fax machine and a client requires you to fax a document through to them, you do not have to go through the trouble of buying a separate fax machine or calling up people to use theirs. An MFP saves you the time and money, as it provides you with all you need in one device.
2 Declutter and provides more space.
---
As the MFP is only one device, it helps a great deal in saving space and decluttering your office. You will not need to have the scanner in one corner of the room and the printer in the other. If your current office space is cramped or you simply want a working space that is minimalistic, having a MFP is the best investment you will make.
3 Cost-efficient: save your money!
---
Although the MFP may cost more than your traditional printer, when you evaluate the quality and benefits of a having a MFP, it will actually work to save money in the long run. If you were to buy a fax machine or scanner, the costs will work out to be greater than buying a single MFP. You get to reap the benefits of having a multifunctional printer, while not having to individually pay for each device.
4 Energy-efficient
---
While an MFP will save space in your office and money in the long run, it also limits the amount of power usage. With its compact design and often only one cable requirement, you will be saving on electricity bills. With the benefit of having a single cable, this also helps to keep your workspace clean and tidy, as it reduces any potential cable congestion.
If you are working from home, which is an option that is becoming increasingly more popular in Perth, purchasing a multifunctional printer will be the greatest investment you make for your office. It will help to boost efficiency and productivity, as well as saving you money and time in the long run.
If you would like to find out more about the updated features which come along with multifunctional printers or you would like to enquire about our printing service, please do not hesitate to contact us. We are here to advise you and guide you through all your Perth printing needs.