Let us talk about calendars.
We all use them, we all need them and guess what, so do your consumers. Calendars have a number of advantages when considering them as part of a marketing strategy, yet they are often overlooked!
At A Team, we have devised a list of four reasons your business should consider having a corporate calendar,  as part of your business strategy.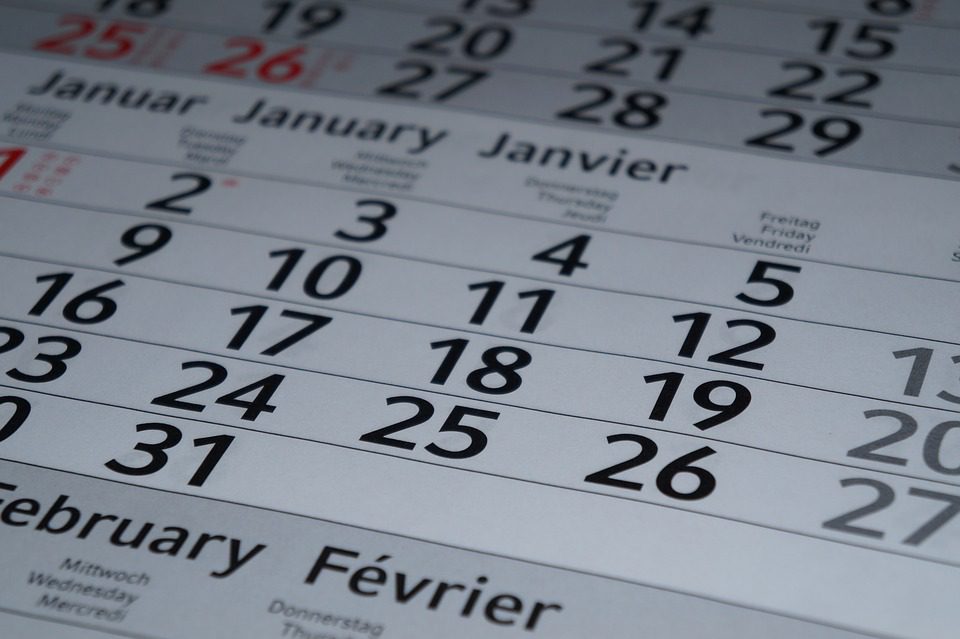 #1 Advertising, all year around!  
Let us paint the picture for you. For 52 weeks of the year, your brand will be situated in view of your client and/or prospective client. Your logo will become a subconscious aspect of their day -while they eat and run their errands. Regardless of what is going on, throughout the year, your brand will be what they look at. Having a corporate calendar promotes brand awareness and recognition on a daily basis!
#2 It is a chance to promote special offers
Whether you want to offer something for a particular month, on a regular monthly basis, hold weekly deals, or something in-between; you can incorporate special offers within your calendar and encourage regular touchpoints with your ideal client.
#3 Value-add for your clients and customers
We all need a calendar. It is useful and serves a purpose for the consumer too. Everyone uses calendars to keep track of important dates and events; and because calendars are useful, your customers will put them on display. Many will reference them daily, exposing them to your company every day of the year. As calendars are useful to your clients, you are giving them a reason to keep your logo in front of them.
#4 Cut through the noise and differentiate your business
Being front of mind, 365 days a year is irreplaceable real estate within your consumer's vision. That level of memorability is something money cannot buy! Make your calendar unique so that you stand out from the crowd. Furthermore, rather than swimming within a sea of competitors who are fighting to be heard online, try a different approach to capture your target audience's attention! Everyone needs a calendar after all.
#5 This is a chance for your business to get creative!
Calendars are best when they represent your brand, which is why you should choose a design that speaks to who and what you do. You can also put cute baby animals or the most beautiful sights in the world on your calendars. Better yet, why not showcase some stellar locations around Perth and Western Australia? That way, you can provide a slice of local gems to your consumers who aren't from this state!
Get your corporate calendar sorted today.
Even with the spread of high-speed internet and other smart devices, printable calendars have not become completely obsolete. And for good reason, too!
Get in touch with your team at A Team Printing today and get your corporate calendar sorted promptly