Some businesses in Perth have overlooked print marketing as part of their business strategy.
The sensation that comes with something that you can touch and feel is unmatched, if you ask us! Considering print marketing as part of your business will be highly beneficial to you and your clients in many ways.
At A Team Printing, we have devised five key reasons to include print marketing as part of your business strategy: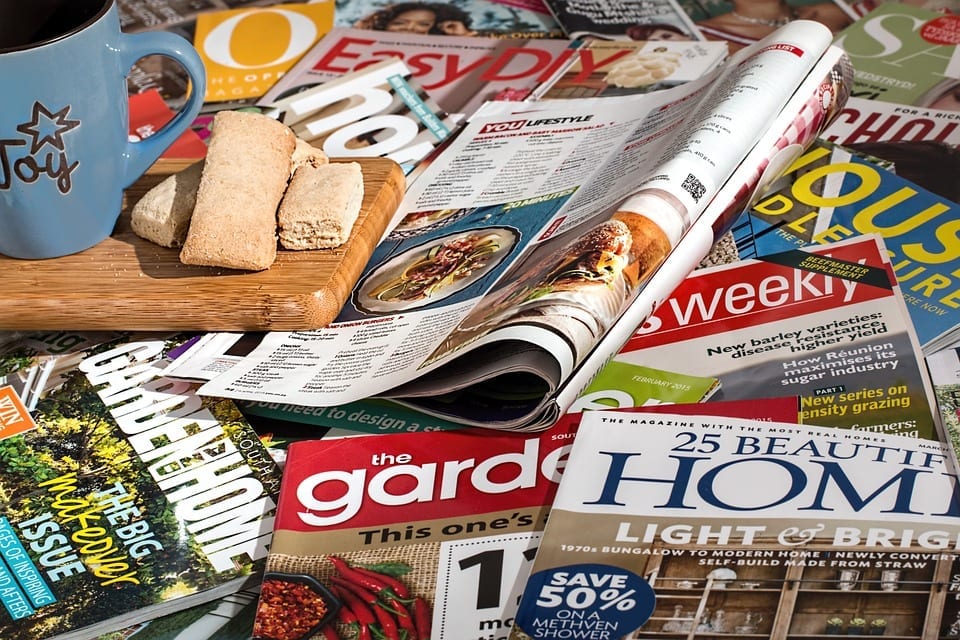 1 Print marketing allows for your consumers to better engage with the content.
---
 As we become busier in life and become increasingly more consumed with work, family and social media – time becomes more of a treasured asset.
Having access to a marketing asset that is in physical copy (e.g. magazine) engages consumers to take a step away from their busy life and focus solely on consuming the content written for them. In addition, our brains are able to concentrate and pay attention for longer. Reading paper allows for less distractions, which could easily occur when consuming content online.
2 A greater impact on consumers is achieved through the physical copy of a print ad.
---
As we tend to engage more with physical books and copies in hopes of having a much needed break, the impact that the printed words have on us becomes greater. As consumers, we are more inclined to read the words thoroughly and carefully when it is in physical form. For example, when we receive mail in the letterbox we are more inclined to read it, as it is specifically addressed to us.
3 The art of print satisfies our natural human senses.
---
There is nothing more pleasing than feeling and smelling a new book. It feels like you are holding a lost art, which is somewhat becoming true due to the rise in technology. Printed copy appeals to our senses as humans. According to Martin Lindstrom, the author of 'Brand Sense', companies that captivate more than three sense will be more successful in their marketing strategies than companies who don't.
4 Convenient for luxury consumers as they prefer physical copies.
---
Luxury consumers love the feel of a hardcopy. There is no denying that! They prefer to hold onto it and store it in places where it cannot get lost. Whether it be an invitation to a product launch or a brochure of their local florist, they can easily pin it up on their fridge for convenient accessibility and to ensure it does not get lost.
5 Print establishes your brand in a memorable way.
---
Keep top of mind with a good print marketing strategy! Perth marketers know that printed publications are an excellent way to establish your brand. It allows you to bring the aesthetic qualities of font, colours, images and texture that helps to establish brand recognition.
6 Print media adds credibility to your brand.
---
Think about that irresistible feeling you get when you hold your favourite magazine. Doesn't that touch and feel just add a sense of legitimacy to your consumer experience? The difference with print media compared to other forms of media is that it requires "real estate". You have to earn your slice of real estate, thus making your brand more credible.
The printing industry is not a lost art but rather an art that will continue to stand the test of time. If you would like to know more about how you can use print marketing as a business strategy, feel free to contact us.