How often have you attended an event or exhibition and spotted a classic pull-up banner?
Our guess is 100% of the time. After all, a pull-up banner grabs your attention, stops you right in your tracks and is a memorable marketing asset too.
The better question is, is a pull-up banner a part of your marketing strategy? If not, your team at A Team Printing have devised a list of 3 primary reasons your business should include pull-up banners as part of their plan-of-attack, in attracting customers.
Here are our 3 reasons why every marketing strategy should include pull-up banners.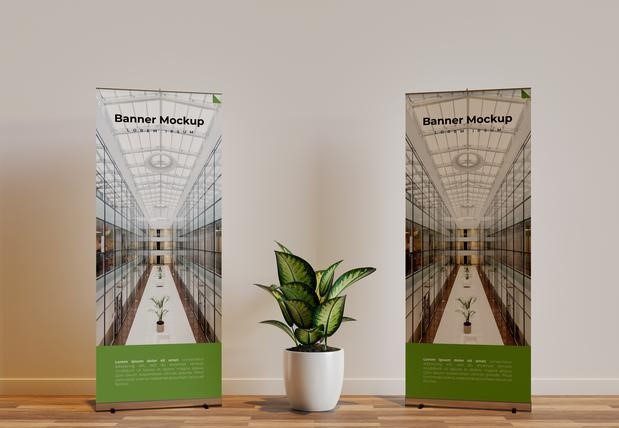 #1 Talk about a cost-effective and memorable marketing strategy!
Whether your business has presence at your local community events, or you have set up shop in your local shopping centre. A pull-up banner is an affordable way to market your business, product, service or special offer. Your target audience will remember you, as you utilise effective design to stop them in their tracks. Pull-up banners are the perfect medium for showing off your logo, eye-catching high-definition visuals and is a great way to communicate your brand message.
#2 They are easy to set up, portable and transportable!
Banners are slowly growing in popularity, particularly to convey key brand messages. With the use of pull-up banners, there is no need for any technical expertise to set them up! These lightweight, yet sturdy displays are easy to set up in one person's hands, without needing an extra person, stand or table. They're also just as simple when it comes time to pack them away again! When folded they can be placed back inside their carry case so that you'll never find yourself unprepared on your next event day.
#3 You will get countless use out of them!
Yep. Pull-up banners are reusable and durable assets to store in your marketing closet. They are printed on durable materials that are designed not to crease. Therefore, you can trust that your pull-up banners will always look fresh every time it is displayed. The quality of the material also means your pull-up banner can be used for years to come.